Pour some info into this article!
This article is need of Cleanup. You can help out Mountain Dew Wiki by re-organizing parts of the article, checking grammar and spelling, and doing other helpful things to correct the article.
Fuel Up For Battle was a Mountain Dew promotion that involved entering codes to win gaming systems. The first promotion began on October 6, 2014 and concluded February 2, 2015.[1] The second promotion began on October 5, 2015 and it ended on December 31st, 2015.
Canadian promotion
On the Mountain Dew Canada Facebook page, there was also a similar announcement launching on the same day. The promotion was named Gear Up For Battle and is hosted at dewandoritos.ca and allows you to enter codes from Voltage, Code Red and regular Dew for in game gear. Unfortunately, Game Fuel was not released in Canada.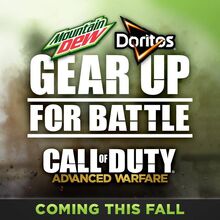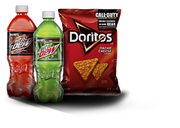 References